Climate and Hydrology in Sub-Saharan Africa and the Andes: supporting public adaptation policies by providing new knowledge and tools
The Water Cycle and Climate Change project (french acronym : CECC), implemented by the Institute of Research for Development (IRD) and co-funded by the French Development Agency (AFD) and the French National Research Institute (IRD), aims to provide knowledge and tools to a wide range of end -users to assist present and future hydro-climatic risk and water resources management
Solutions and tools to meet the needs of stakeholders in the water sector
Tools and demonstrators for the improved present and prospective management of hydroclimatic risks and water resources, intended for various service providers (consultancy firms, etc.).
Up-to-date knowledge, databases and climate information for the academic and research community.
Up-to-date knowledge and data that can be used in the evaluation of projects that funders, particularly the AFD, are asked to finance.
Managers and decision makers
Knowledge and tools for a better consideration of climate and water cycle changes, for basin agencies, regional and national climate, hydrological and agricultural services.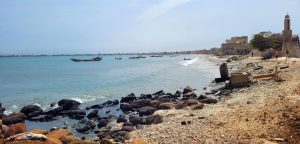 As part of the launch of the CECC project, kick-off workshops are being organized in the project's target zones. Indeed, to ensure that the body of information and tools, which
Read More »